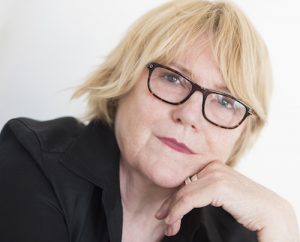 I've been a writer and editor all my working life. I've written educational books, charity films, radio drama, TV, current affairs, adverts, speeches, novels and screenplays. As an editor, I've worked on many educational series from primary level to adult qualifications, script-doctored screenplays and I edit non-fiction of all kinds and novels of course!
Having been on the receiving end of editors' notes – trust me, I know exactly what it's like to get critiqued, have my precious ideas questioned, and to REWRITE multiple times. I also know how inspiring an editor's input can be and how it opens a writer up to exciting new ideas.
I run a literary prize – Staunch Book Prize – an award for thrillers without violence to women. I don't apply the same criteria to work I'm editing for authors unconnected with the prize.
While I specialise in thrillers, including crime, action, psychological and the many other thriller genres, I welcome all types of fiction except children's and look forward to working with you to make your novel stand out.
My approach is friendly and supportive and my aim is to make editing your own work even more enjoyable and satisfying than writing that first draft.
I am a member of the Chartered Institute of Editing and Proofreading (CIEP) and a voting member of the British Academy of Film and Television Arts (BAFTA)
I live in London, where I'm also involved in community projects to tackle food poverty, violence against women and social isolation.